Latvian companies can achieve great things! LETERA members had the opportunity to participate in an experience exchange visit hosted by SILMOR, a manufacturer of industrial markings. 20 participants from 9 companies and educational institutions took part in the visit.
Since 1995, SILMOR has been producing a wide range of products such as industrial metal plates and panels, control keyboards, overlays, industrial labels, seals, and insulation components, as well as providing direct surface printing and assembly and kitting services. It was inspiring to visit their production plant and learn about their journey from a small 12 m2 attic to a modern 1500 m2 production facility while maintaining their family values of responsibility, courage, enthusiasm, and teamwork.
We also gained insights into how SILMOR motivates and involves their employees to ensure the highest quality products for their customers. Guest speaker Olga Condorfa, Health Promotion and Wellbeing Expert from Mercer Marsh Benefits, delivered a valuable presentation on "Employee Sustainability and Wellbeing Program as a Competitive Advantage for Manufacturing Companies." It highlighted the importance of company culture, in addition to financial motivation tools, for fostering employee wellbeing and sustainability. 
Thank you, SILMOR, for a memorable visit! Learn more about the SILMOR – www.silmor.eu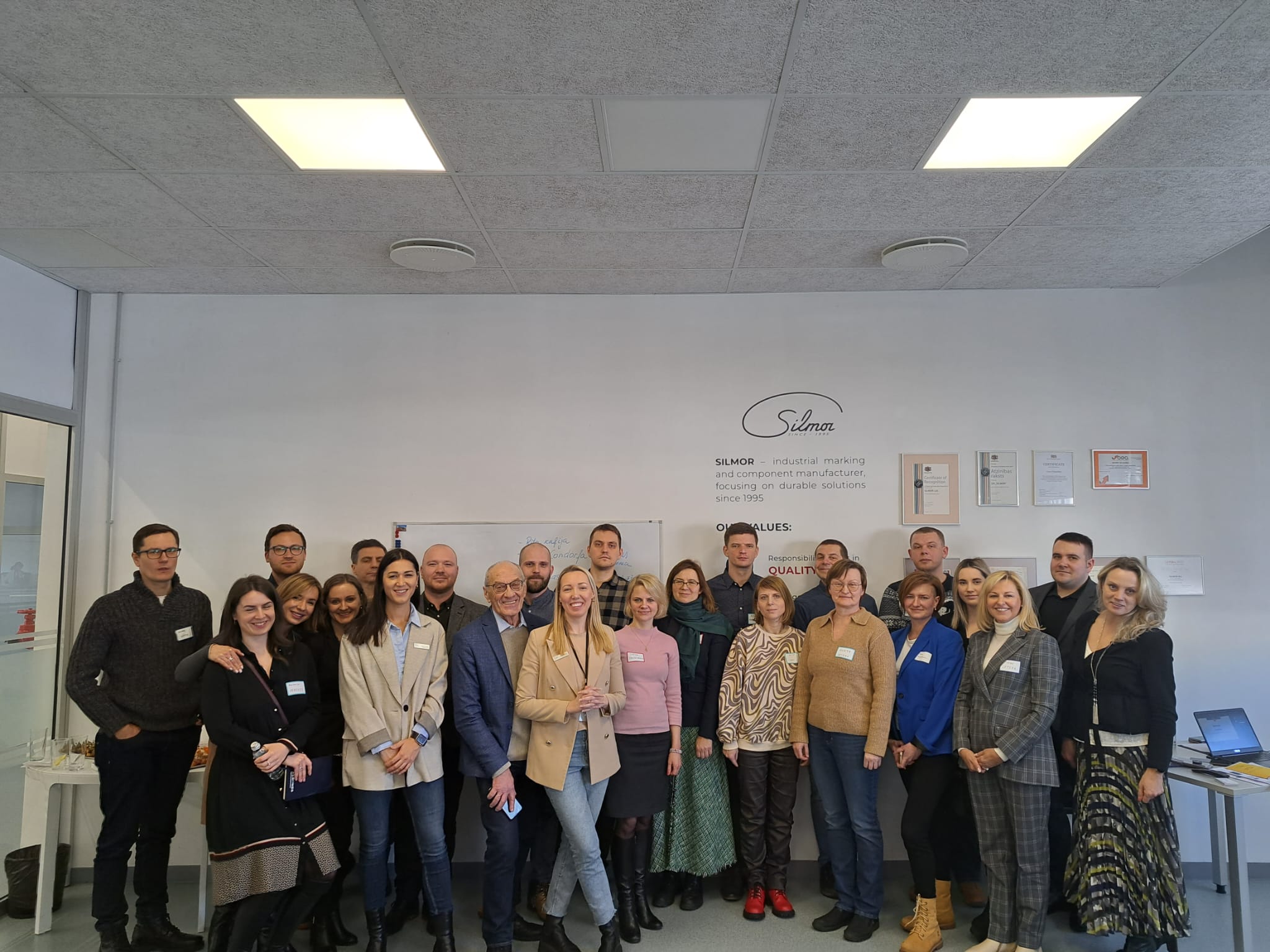 6 FOTO

All news